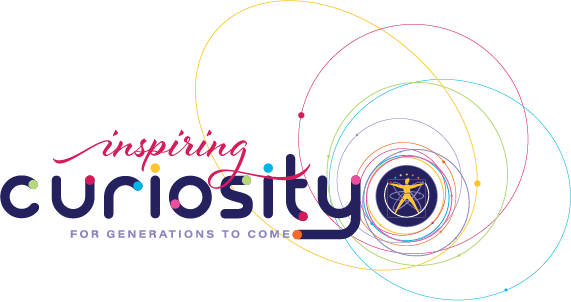 COMING IN 2024
TO DOWNTOWN ALLENTOWN!
¡Próximamente en 2024

al Centro de Allentown!
A 21ST CENTURY
SCIENCE CENTER
Thanks to strong public and private support the Da Vinci Science Center at PPL Pavilion will soon become an iconic regional destination in the heart of downtown Allentown.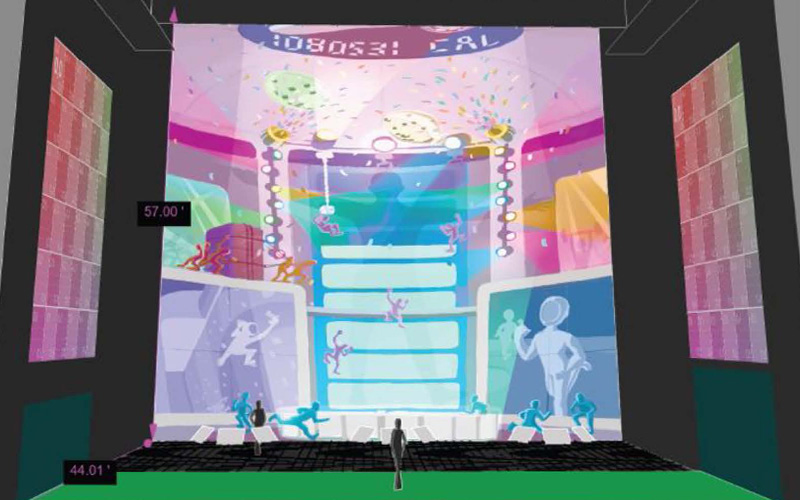 Curiosity Hall
Presented by the Lovett Family
Sala De Curiosidad
At the core of the Da Vinci Science Center at PPL Pavilion is a grand courtyard over 50 feet tall, which will serve as a central gathering space and feature larger-than-life experiences for immersion and experimentation in three core areas of Leonardo da Vinci's innovation:  Engineering, Art, and Anatomy.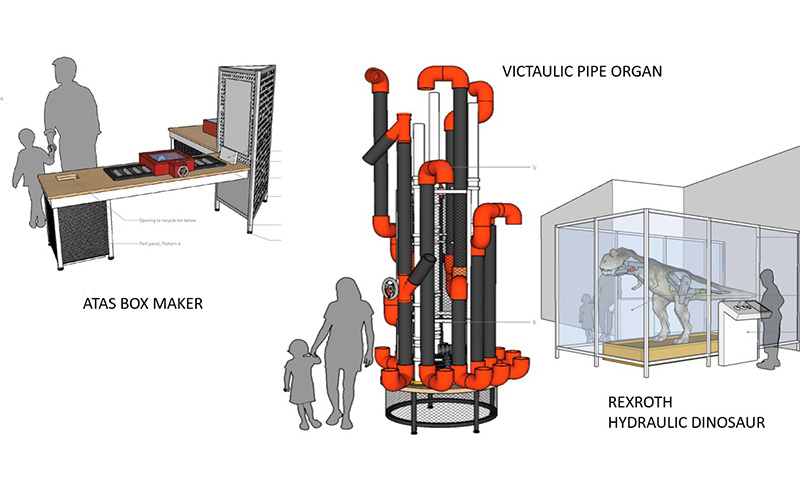 Science in the Making
Presented by ATAS International
Haciendo Ciencia
Engages visitors in exploring scientific principles and their application in manufacturing processes with a focus on showcasing Lehigh Valley companies and manufacturing career opportunities.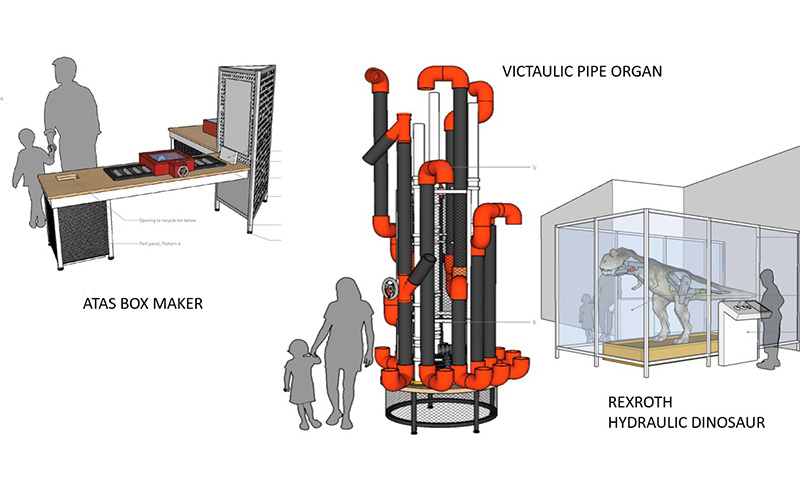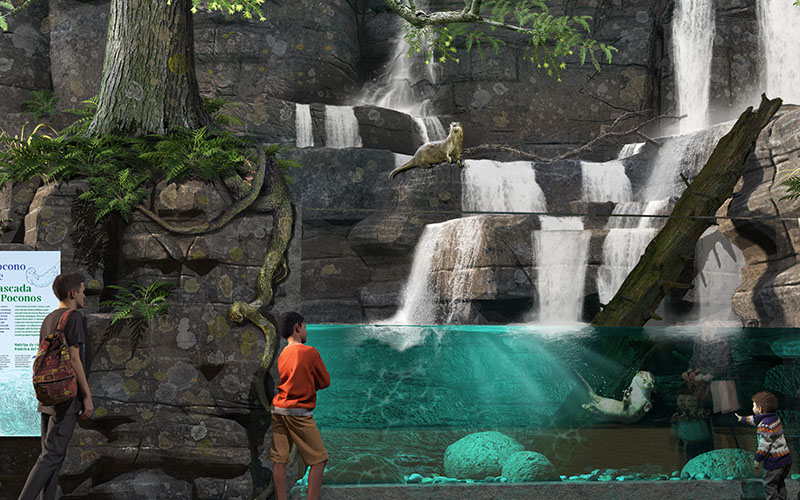 Lehigh River Watershed
Presented by Alvin H. Butz
Cuenca Del Rio Lehigh
Surrounds visitors with the flora and fauna of the Lehigh Valley with North American river otters as stars of the show. Developed in partnership with the Wildlands Conservancy, this exhibit will emphasize the importance of caring for our natural environment.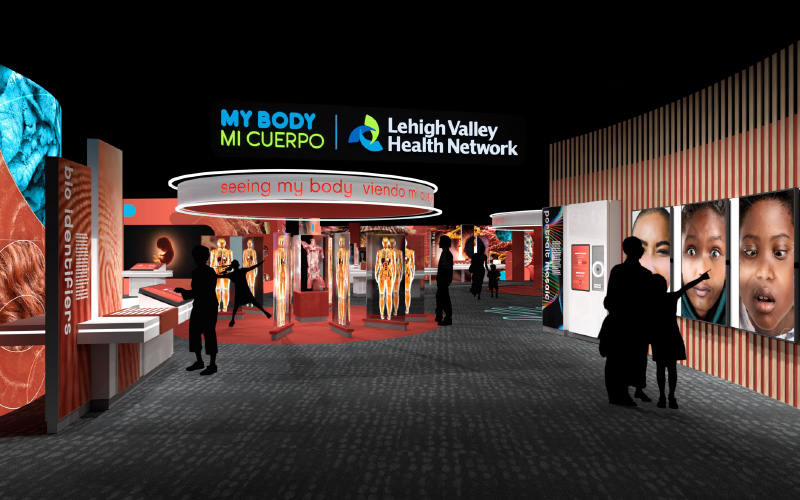 Features interactive installations and a larger-than-life immersive human body experience that will celebrate the human body, explore how it works, and explain how to keep it healthy.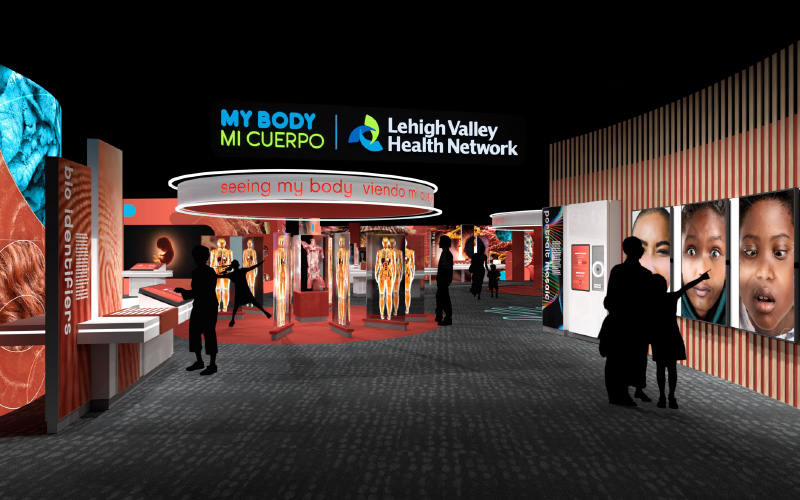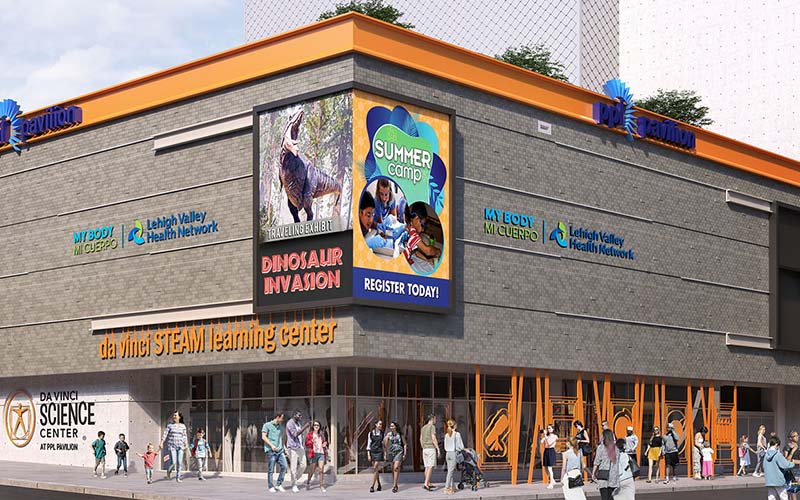 Da Vinci STEAM
Learning Center
Centro de aprendizaje de STEAM
Features classrooms outfitted with state-of-the-art equipment and an expanded array of STEAM Learning Center programming designed to excite young minds and serve as a community hub and conduit to STEM careers.
Groundbreaking Recap for Da Vinci Science Center at PPL Pavilion
Introducing the Lehigh Valley Health Network My Body Exhibit
The Da Vinci Science Center gratefully acknowledges the leadership support from the following:
Commonwealth of Pennsylvania, Josh Shapiro, Governor
U.S. Representative Susan Wild – FY2022 Community Project Funding
Allentown Neighborhood Improvement Zone Development Authority
City of Allentown
Lehigh County
PPL Corporation
Lehigh Valley Health Network
ATAS International, Inc. •  Alvin H. Butz, Inc. • City Center Allentown
This project is being developed by: 
Alvin H. Butz, Inc., Barry Isett & Associates, EMS Consulting, Gross McGinley, HB Engineers, Ideum, HB Engineers, MKSD Architects,
Roto Group
Financing provided by:
Fulton Bank
Visit Our Current Location
Phone
484.664.1002
Address
3145 Hamilton Blvd. Bypass
Allentown, PA 18103
Hours
Monday - Saturday, 10 a.m.-5 p.m.
Sunday 12-5 p.m.